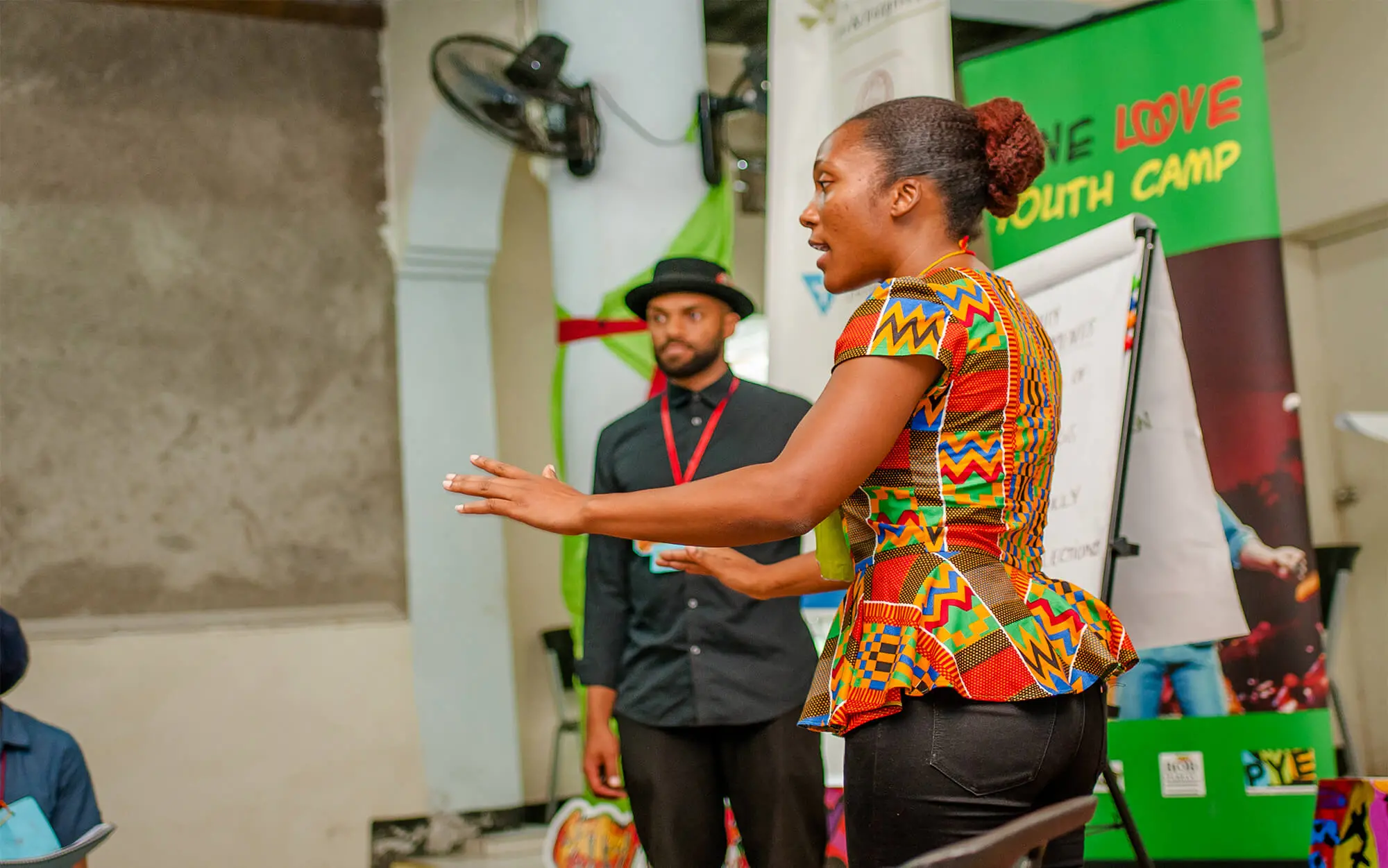 What is the Youth-For-Development Network?
YFDN is a registered non-profit organization established in 2011. We use Sport-for-Development (S4D) and Multi-Arts to empower marginalized young people preparing for employment, entrepreneurship, and adulthood.
What is YFDN's vision?
YFDN, through its various programs and community-based capacity building activities, aims to become known as the organization that connects the most marginalized youth with opportunities that positively transform their lives
What is YFDN's Theory of Change?
At YFDN, we believe that by creating a safe environment, where creativity, compassion, mindfulness, deep listening, cultural competence and increased self-awareness are at the heart of program delivery, all youth across Jamaica can have an equal chance at a good quality of life. This can be achieved through educational and employment opportunities,
What is the present Jamaican scenario?
Despite the strong economic gains that have been made over the last five years in Jamaica, social outcomes, have been discouraging. Entrenched structural obstacles, including crime, bureaucratic processes, insufficient skills among the youth labour force and poor access to finance, continue to hinder productivity and growth.
As cited by Jamaican Anthropologist, Professor Don Robotham,"About 45 percent of all youth unemployed are long-term unemployed. Most striking of all, about 63 percent of the long-term youth unemployed have never worked. However, and this is most important, about 27 percent of them have 4 years or more of high school education but no certification. Of the approximately 650,000 young people in the 15-29 age group, a large pool of young people has no experience of work whatsoever. Large numbers of them have stopped looking for work completely and have left the labour market altogether".
Which communities and/or institutions does YFDN work in?
YFDN programs are delivered along with a range of Civil Society Organizations (CSO), Non-Government Organizations (NGO) and national Institutions to various inner-city communities. Some of these communities are: Greater Whitfield Town, March Pen, Tawes Meadows, Flankers, Russia, Norwood, Dela Vega City, Denham Town, Hannah Town, Tivoli Gardens, Rockfort, Seaview Gardens, Majesty Gardens, Jones Town and Trench Town.
YFDN also trains and supports juvenile correctional centres' staff to positively impact children and teens who are serving time in moderate and high risk institutions.
What is the working model of YFDN?
YFDN executes its activities under 'YFDN U'tz Champion Warm-Up Transformational' model, which is designed to set the foundation of youth leadership and employability programs in Jamaica. YFDN's educational programs are implemented both as a supplement to the academic core curriculum in targeted institutions and as stand-alone holistic programs in select communities. It offers sports based and creative arts activities in a safe space, which enables (YOU)th to achieve the mental attitudinal shift necessary to successfully complete leadership, workforce development and social enterprise training.
The curriculum of YFDN's '(YOU)th Warm-Up' Transformation model incorporates elements of the following internationally used and proven programs:
• Partners of the Americas A Ganar Model;
• The John Fetzer Institute Campaign for Love and Forgiveness; and
• Partners for Youth Empowerment Creative Community Model.
What is the 'A Ganar' Program?
A Ganar (Spanish for 'to earn' or 'to win') is the first program incorporated, developed and implemented by YFDN in Jamaica. A Ganar focuses on youth development through the lens of sport related activities that emphasize development rather than winning games. It is also the only known program that uses a focused, sport-based, employability skills curriculum for youth workforce development that works directly with the private sector [and communities] to develop the curriculum. The program basically connects youth to jobs, entrepreneurship opportunities, and/or motivate them to further their education.
What other programs does YFDN offer?
YFDN Workforce Development (A Ganar) Certification Workshops – for youth workers, teachers, facilitators of hard-to-reach, marginalized youth. YFDN also offer customized facilitation program delivered as critical empowerment training through sports and creative arts to children under the age of 16, and to the older age group 16 – 29 with a greater focus on employability
One Love Youth Camp – YFDN facilitates a 7-day creative empowerment leadership residential camp that brings teens between the ages 14 and 18 together for an experience where they can connect with their purpose, power and possibility.
Campaign for Love and Forgiveness Community Engagement Circle – a community engagement initiative that encourages people to bring love and forgiveness into the heart of the individual and community.
Valuing Our Women (VOW) – a Step-by-step framework for women to launch small businesses. Valuing Our Women (VOW) is a sustainable commitment to value women entrepreneurs and our AWE (Jamaica Chapter) participants. Using the Dreambuilder online platform, VOW is also part of a global response that seeks to enhance the growth of women entrepreneurs, while challenging broken systems that seek to stifle women economic empowerment.
The programs are geared towards raising the status of disadvantaged youth to emerge as empowered culturally aware global citizens and leaders.
Who are the targeted beneficiaries of YFDN's program?
YFDN's programs are directly geared towards engaging vulnerable and at-risk youths, between the ages of 14 to 24 in inner city and rural communities and ages 14 to 18 in juvenile correctional centres and non-traditional high schools across Jamaica. To date, YFDN has impacted over 2,101 children and youth, across nine (9) parishes. YFDN trained more than 150 adults, community leaders, and correctional staff to mentor and engage youth through engaging and sustainable group activities.
How is YFDN funded?
YFDN's programs are funded through donations (monetary and in-kind) received from international donor agencies and a few local entities – government and corporate. Ninety percent (90%) of the funding raised by YFDN has gone directly to programs and project activities.
How can one associate with YFDN?
YFDN welcomes support from individuals and organizations at all levels including: international development agencies, private sector and public sector entities, educational institutions, non -government organizations and local community groups.
Who are YFDN's partners?
Over the years, YFDN has partnered with several organizations, both local and international, some of which are highlighted on our Partners page.
See Our Partners
How is the impact of YFDN's program measured?
YFDN has a comprehensive data capture mechanism and program management system which tracks progress and does periodic analysis - both qualitative and quantitative. The success indicators for YFDN are measured by the percentage of participants successfully completing the program and the percentage of that number who have integrated into schools, obtained employment and/or pursued entrepreneurial opportunities – the target for both is 75 percent.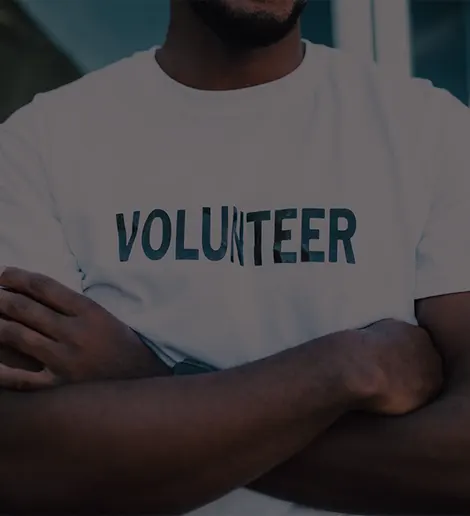 Any Questions?
Feel free to reach out to us.
ASk Question